Since I got back into fishing last year I have been using my Dad's old DAM 9m pole which was fit for purpose but I always wanted something longer (who doesn't hey fellas!!). The other week the DAM broke, it was is still fishable but I had to telescope the 2nd section and was worried that if I ever hooked into a decent fish the pole would just explode!!!
I'd been keeping my eyes open for a bargain on ebay or on maggotdrowners classified for a while but nothing grabbed me. I didn't want to spend a fortune but wanted something at least 11m. I heard about Dragon Carp in the past, but a lot of people seem to slag them off. But I'm not sure if the people who do this have ever actually used their products? The people that had used their rods all seemed to be pleased and I knew they did a few 11m poles around the £50 mark so I head off to Manchester's Fishing Republic and the Dragon Carp tackle tour on the 2nd April, with £100 in my pocket and the idea of getting an 11m pole and some other bargains!!
When I arrived at 9.30am it was quite busy as you can see from the picture the Dragon Carp table was set up at the back with the "man on the mike" knocking out deals left right and centre!!! Well to be honest most of the stuff was at website price so no massive savings, I had hoped to get a seatbox on the cheap but these were website price so I passed on these.
I waited patiently for a pole to come up, but it was all rods and reels etc. So I pushed my way to the front and asked if they had any poles with them. They had two 11m poles the RDX with 2 tops at £50 and the Pantera 11m at £30.
I went for the RDX as it had the two tops and from my little research seemed a much better pole than the Pantera. I'm not sure if it is carbon but I know for sure the Pantera isn't!!
I also picked up this 6 tube holdall for £10 which retails at £25 on their website as my old rod holdall wouldn't be big enough for the pole and tops plus the strap broke a few weeks back.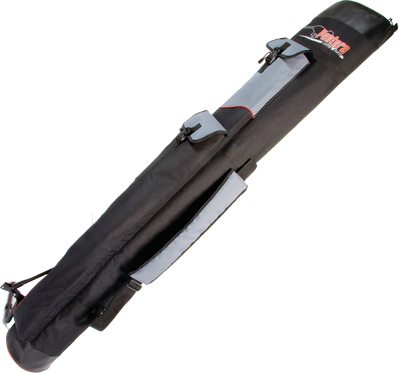 So I was happy with my purchases all I needed to do now was figure out how to elasticate the pole and then go fishing!!
I visited Gone Fishing NW at the top of Bamber Bridge on the Tuesday and bought all my elastics and bungs for just under £20.
After reading numerous "how to" articles and watching video's on youtube, I fitted all the tops with Middy Pulla bungs and used solid Middy Hi-viz elastic in ratings 6-8 for match/winter fishing, 10-12 for normal commercial fishing and 16-18 for margin/paste fishing. The first one took me some time but after the fear of cutting my new pole to bits subsided I rather enjoyed the process, and will definitely get some extra satisfaction when I land a big 'un knowing that I fitted the elastic and pulla bung myself!!
So my pole was elasticated and my new holdall loaded and I was ready to head out. I decided to fish Turbary Garden Centre, which I'd been told was fishing well but I hadn't fished for a very long time so wasn't sure what to expect.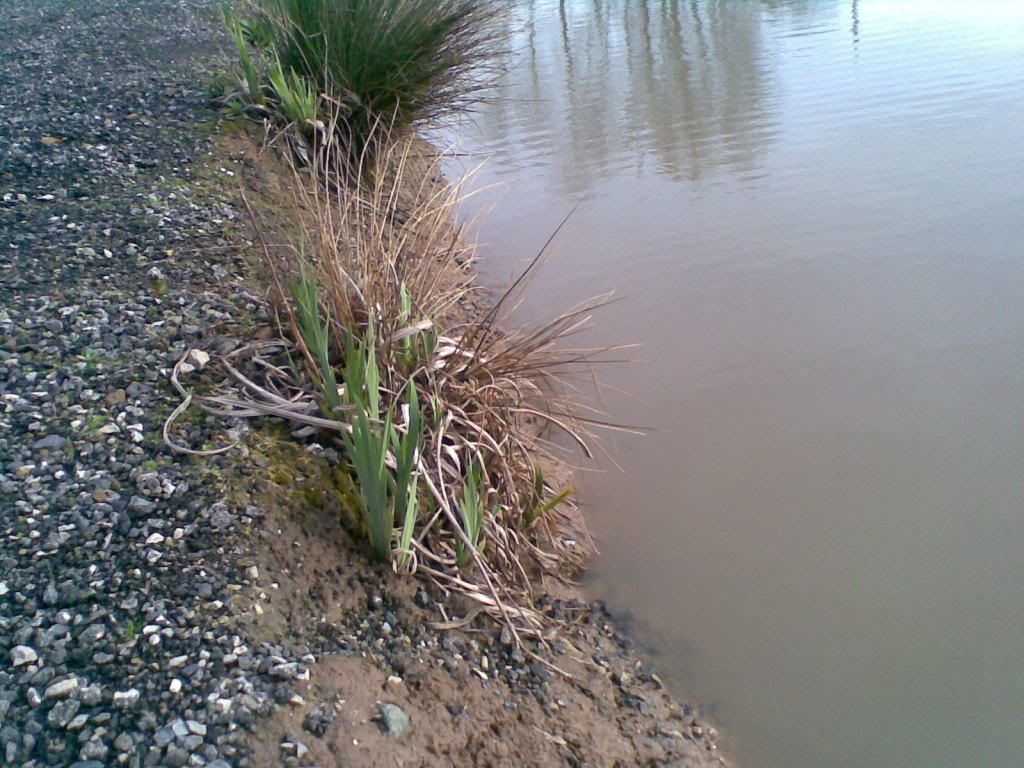 It was a glorious day and the sun was shining when I arrived at 9.30am. The lake is only small and had no features to fish to and as you can see from the picture below the water level seemed very low.
I did a quick loop of the lake but saw nothing that inspired me so decided to fish in the corner with the sun on my face, thinking that this area of the lake would get warm quickest. I'd brought red maggots, meat, corn and prawns for the hook and was using green soft feed pellets to feed. I set my pole up with all but the last section on and shipped out to around 10m. The pole felt good and was pretty sturdy. The wind was pretty blustery and when it blew the pole did bend round a fair amount but I had my match kit on so expected that. All I needed to do now was catch something to test the elastic!
It was a very slow start with maggot on the hook I was feeding quite regularly with maggot and pellet at 10m and heavily in the margin for later in the day. But it was only when I switched to corn on the hook I started getting bites. The first came at 11.30am at about 6m a line I hadn't feed.
I was alternating between my 10m and 6m swim but getting more positive bites from my 6m line. At 12.50pm I caught this skimmer that did it's best to get away by leaping out of the water as I was bringing it in! This was the best fish of the day.
As the day went on more fish where showing on the top so at around 2.30pm I spent an hour catching small roach with the odd bonus roach off the top. But there was no sign off a big fish coming along to test my elastic! As the day went on more carp started to roll and taunt me but none wanted to eat any of my bait so I packed up just after 4pm finishing the day with my first ever fish on prawn!
I used my pole again on Friday at Fairhaven but again I failed to hook into anything of any size to test it.
But in my two trips I've been pleasantly surprised with the Avanti RDX, I've found it pretty stiff and easy to use at 10m. Fingers crossed that next time out I can hook into something that will put up a bit of a fight and test my elastic fitting skills as well as the quality of the pole.